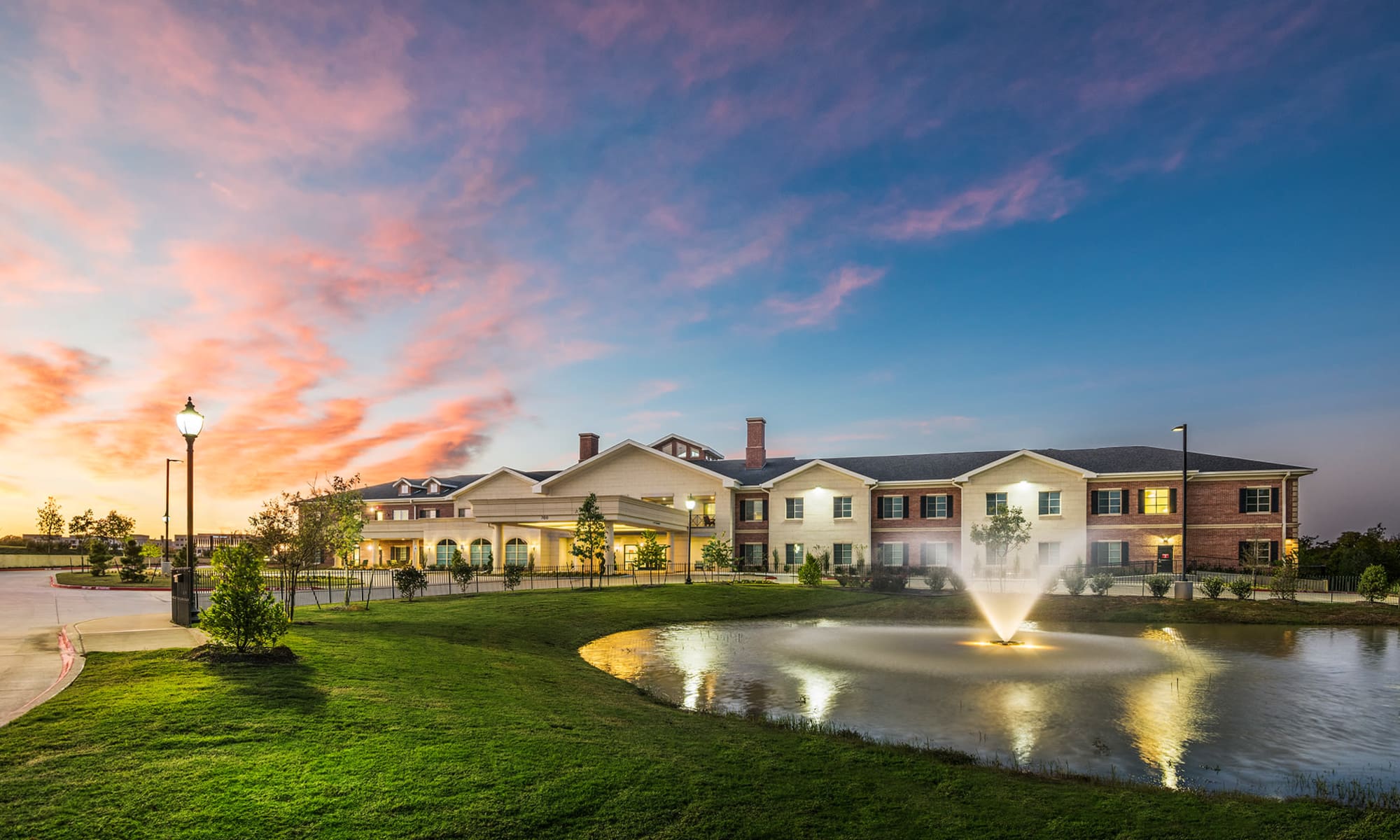 HarborChase of Southlake
Opening in Summer 2017, HarborChase of Southlake Assisted Living and Memory Care represents the next level in senior living. Here, you'll discover stimulating activities, customized programs, generous amenities and innovative health services, all delivered with our own signature brand of Texas-sized charm and genteel hospitality. From its peaceful setting to its luxurious well-appointed apartments, HarborChase offers a setting that is perfect for a truly rich and rewarding lifestyle. 
The Grace and Elegance of Home
From our tranquil and relaxing atmosphere to our luxurious apartments with modern amenities—-HarborChase of Southlake Assisted Living and Memory Care offers all the services that make life easier and more enjoyable. Enjoy a caffè latte just the way you like it in our coffee bistro or let our chefs delight and surprise you with their flavorful cuisine in one of our elegant dining venues. We'll take care of everything while you relax and socialize with new friends. Our compassionate care partners are always available to lend a discreet helping hand at a moment's notice, 24 hours a day. They strive to make a difference in the lives of our residents and family members by providing respectful and nurturing care that truly transcends the expected. 
An Energizing and Inspirational Lifestyle
At HarborChase, we want residents to experience a meaningful sense of fulfillment every day, along with a true sense of community with one another. Our signature Life Enrichment Program is designed to provide social, fitness, devotional, fitness and recreational opportunities that will energize and inspire you. Our Care Partners work hard to ensure that there is always something for everyone to enjoy.